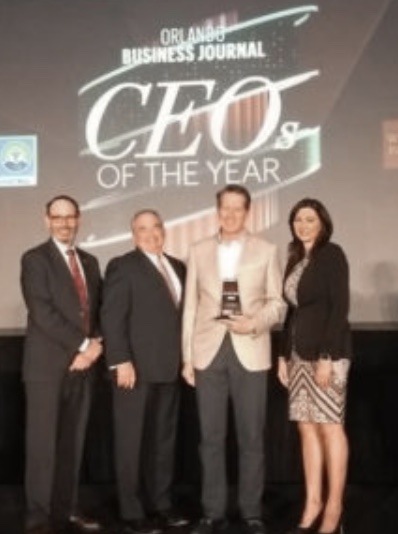 Heath Ritenour is a renowned business executive in the insurance industry. Having grown in the family business, the Insurance Office of America, Heath Ritenour was mentored by his parents on how to run the insurance business. After completing his studies, he joined the brokerage but rose through the ranks to its helm. The visionary Heath Ritenour currently serves as the Insurance Office of America's CEO and Chairman. Philanthropically, he is also the president of the IOA Foundation, a charitable arm of the company that focuses on giving back to the community of Central Florida. IOA has experienced organic growth under Heath's strategic leadership and has gained an edge in the industry to become the US's 11th privately owned insurance company.
With the recent changes stemming from the effects of the COVID-19 pandemic on the insurance companies as it is for other businesses, Heath Ritenour recently shed some light on the positive changes that have taken place. Heath points out that it is critical for insurance businesses to adapt and innovatively find new workable solutions that will progress service delivery, increase customer satisfaction and advance success. According to the Insurance Office of America CEO, the pandemic forced the insurance agents and road warriors to adapt the remote working model. Working from home has proved to be an effective way to serve more clients while saving the insurance companies money.
IOA, led by Heath, launched the SimplyIOA to streamline the application process by clients. The platform access information available in the public domain and allows the client to verify, which saves time. Also, the digital signature is a new trend adopted by insurance companies. Ritenour emphasizes that introducing new insurance tech products into the market, such as AI and telematics, has revolutionized insurance business processes. He also says that insurance companies have innovated new and unique insurance products specially tailored to address the needs of the younger generations. They include the Pay-per-mile auto insurance policy, pandemic insurance, and event-cancellation policies.
Learn more about Heath:https://heathritenour.net